Top 11 Book Recommendations from QCUSD Junior High/High School Librarians
Do you have a student who loves to read? Are you looking for new book recommendations? Our QCUSD librarians recommend these amazing books and series for junior high/high school age students: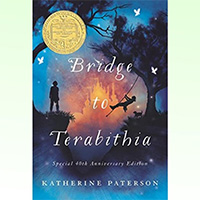 Bridge to Terebithia by Katherine Paterson
The novel tells the story of fifth grader Jesse Aarons, who becomes friends with his new neighbor, Leslie Burke, after he loses a footrace to her at school. Leslie is a tomboy from a wealthy family, and Jesse thinks highly of her. Jesse is an artistic boy from a poorer family who, in the beginning, is fearful and angry. After meeting Leslie, however, his life is transformed. He becomes courageous and learns to let go of his frustration. The two children create a kingdom for themselves, which Leslie names "Terabithia."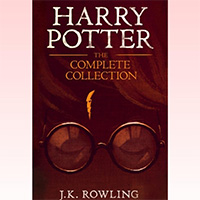 The Harry Potter Series by J.K. Rowling
Harry Potter is a series of seven fantasy novels written by British author J. K. Rowling. The novels chronicle the lives of a young wizard, Harry Potter, and his friends Hermione Granger and Ron Weasley, all of whom are students at Hogwarts School of Witchcraft and Wizardry. The main story arc concerns Harry's struggle against Lord Voldemort, a dark wizard who intends to become immortal, overthrow the wizard governing body known as the Ministry of Magic, and subjugate all wizards and muggles (non-magical people).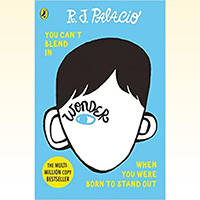 Wonder by R.J. Palacio
Starting fifth grade at Beecher Prep, Auggie wants nothing more than to be treated as an ordinary kid—but his new classmates can't get past his extraordinary face. Wonder begins from Auggie's point of view, but soon switches to include the perspectives of his classmates, his sister and her boyfriend, and others. These voices converge to portray a community as it struggles with differences, and challenges readers, both young and old, to wonder about the true nature of empathy, compassion, acceptance, friendship, and—ultimately—kindness. Auggie is a hero for the ages: one who proves that you can't blend in when you were born to stand out.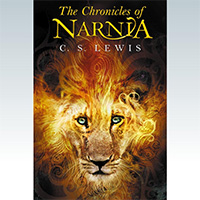 The Chronicles of Narnia by CS Lewis
Journeys to the end of the world, fantastic creatures, and epic battles between good and evil—what more could any reader ask for in one book? The book that has it all is The Lion, the Witch and the Wardrobe, written in 1949 by Clive Staples Lewis. But Lewis did not stop there. Six more books followed, and together they became known as The Chronicles of Narnia.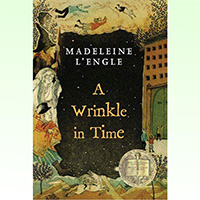 A Wrinkle in Time by Madeleine L'Engle
Meg's father had been experimenting with this fifth dimension of time travel when he mysteriously disappeared. Now the time has come for Meg, her friend Calvin, and Charles Wallace to rescue him. But can they outwit the forces of evil they will encounter on their heart-stopping journey through space?
A Wrinkle in Time, the winner of the 1963 Newbery Medal, celebrated its fiftieth anniversary in 2013 and continues to thrive.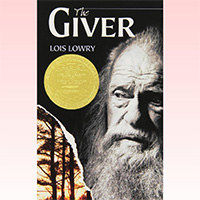 The Giver by Lois Lowry
The novel follows a 12-year-old boy named Jonas. The society has taken away pain and strife by converting to "Sameness", a plan that has also eradicated emotional depth from their lives. Jonas is selected to inherit the position of Receiver of Memory, the person who stores all the past memories of the time before Sameness, as there may be times where one must draw upon the wisdom gained from history to aid the community's decision making. Jonas struggles with concepts of all the new emotions and things introduced to him: whether they are inherently good, evil, or in-between, and whether it is even possible to have one without the other. The Community lacks any color, memory, climate, or terrain, all in an effort to preserve structure, order, and a true sense of equality beyond personal individuality.
The Hate U Give by Angie Thomas
The book is narrated by Starr Carter, a 16-year-old African-American girl from a poor neighborhood who attends an elite private school in a predominantly white, affluent part of the city. Starr becomes entangled in a national news story after she witnesses a white police officer shoot and kill her childhood friend, Khalil. She speaks up about the shooting in increasingly public ways, and social tensions culminate in a riot after a grand jury decides not to indict the police officer for the shooting.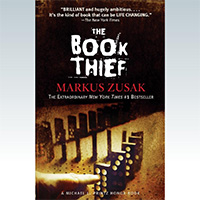 The Book Thief by Markus Zusak
Narrated by Death, the story follows Liesel Meminger, a young girl living with foster parents, Hans and Rosa Hubermann, in Nazi Germany during World War II. Liesel settles down into her new home and during her time there, she is exposed to the horrors of the war and politics. As the political situation in Germany deteriorates, her foster parents conceal a Jewish man named Max Vandenburg.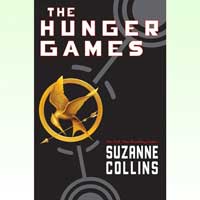 The Hunger Games Trilogy by Suzanne Collins
Katniss is a 16-year-old girl living with her mother and younger sister in the poorest district of Panem, the remains of what used be North America. Long ago the districts waged war on the Capitol and were defeated. As part of the surrender terms, each district agreed to send one boy and one girl to appear in an annual televised event called, "The Hunger Games." The terrain, rules, and level of audience participation may change but one thing is constant: kill or be killed. When her sister is chosen by lottery, Katniss steps up to go in her place.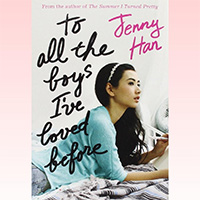 To All the Boys I've Loved Before by Jenny Han
What if all the crushes you ever had found out how you felt about them… all at once?
Sixteen-year-old Lara Jean Song keeps her love letters in a hatbox her mother gave her. They aren't love letters that anyone else wrote for her; these are ones she's written. One for every boy she's ever loved—five in all. When she writes, she pours out her heart and soul and says all the things she would never say in real life, because her letters are for her eyes only. Until the day her secret letters are mailed, and suddenly, Lara Jean's love life goes from imaginary to out of control.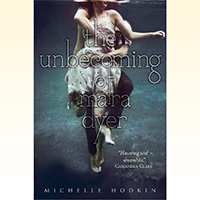 The Mara Dyer Trilogy by Michelle Hodkin
Mara cannot remember anything about the night her friends died. All she knows is what she's been told: they went to an abandoned asylum, the building collapsed, and only Mara survived. Two months later, Mara is eager to move forward with her life in a new town, but that's easier said than done. A boy at school named Noah Shaw seems to know more about Mara's tragic past than she does. And to make matters worse, Mara is beginning to see people and things that can't possibly be there. Or can they?
When Mara goes searching for answers, she discovers a secret about herself that is most unbecoming. A secret that promises a future full of destruction, pain, love, evolution, and, ultimately, retribution.